Disappearing Hitch
from ORIS
With the ORIS DM3 Disappearing Hitch, ACPS Automotive has created a retrofit user-friendly solution that stands out, by virtue of its fast and convenient operation, its robust design and its ease of installation. It maintains the sleek appearance of a vehicle.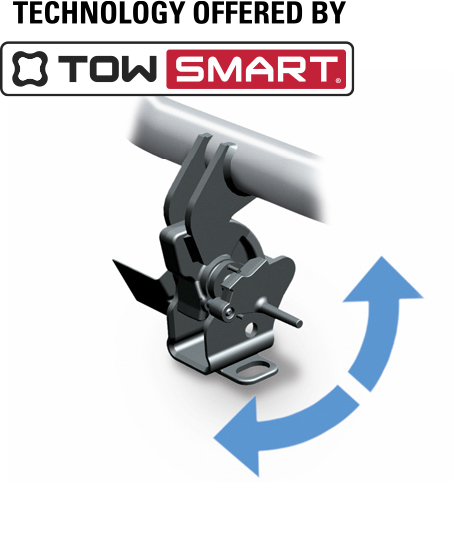 The disappearing receiver is located behind the bumper. The hitch is only visible, when needed. A single pull releases the receiver. Available with only one movement, the hitch neck appears into the operating position and locks in seconds. If the device is not needed, only a single push is needed, and the neck disappears invisibly behind the bumper and doesn't disturb the vehicle design.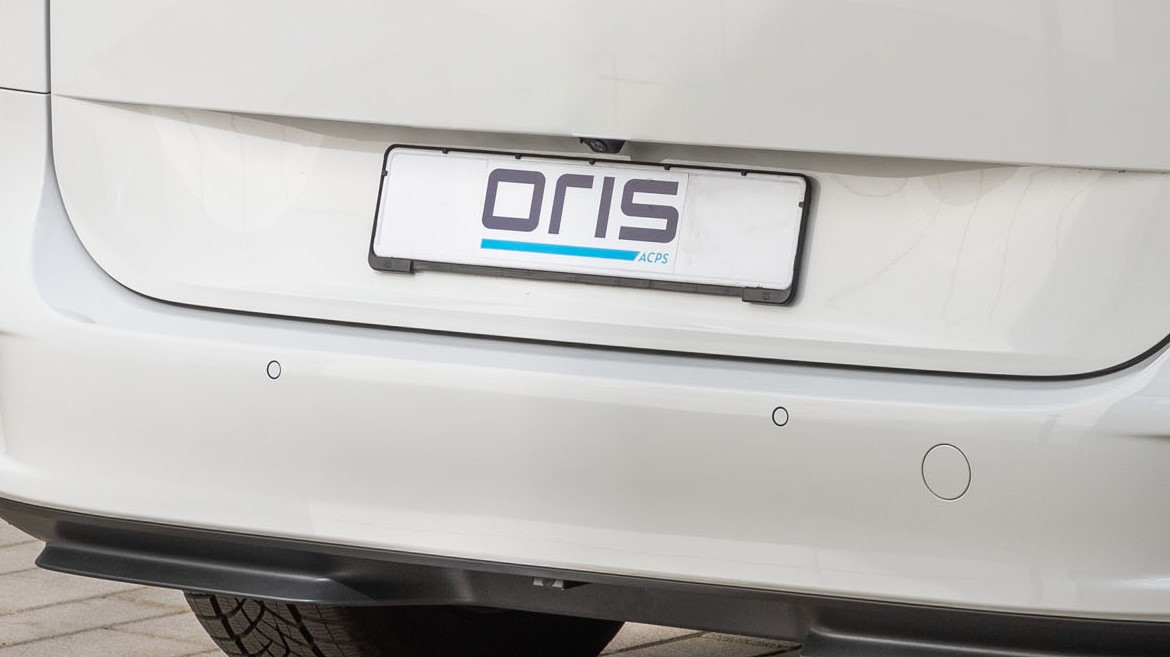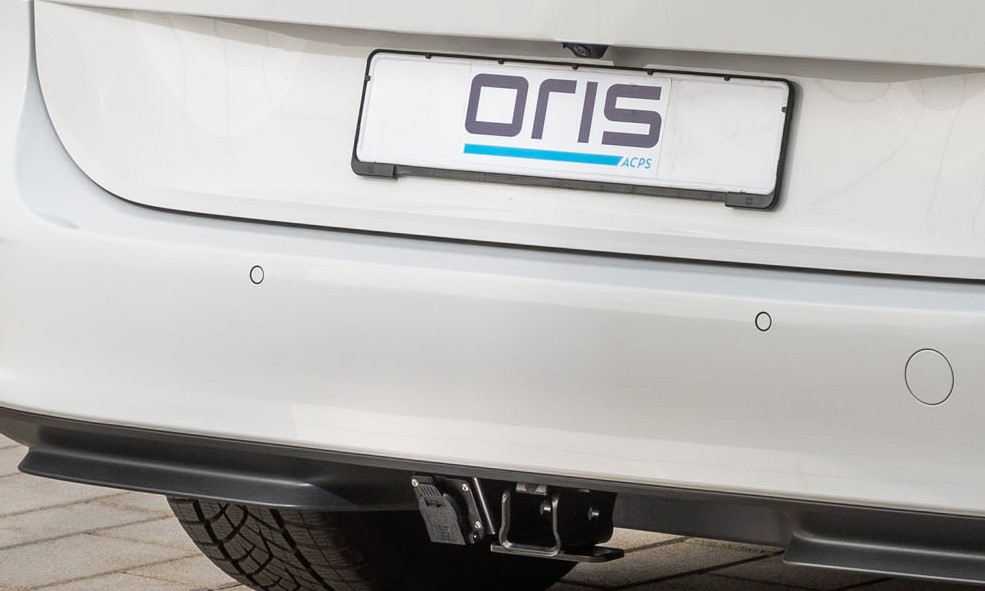 <h3Advantages
Receiver and socket not visible in resting position – aesthetics of the vehicle are not affected
Compact and without any cut-out in the bumper
Elimination of extra parts – decorative trim panel for concealing fixed receiver
Comfortable and easy to use: no effort needed
Available on demand without optical design restrictions
In operating mode in just a few seconds
Socket swivels out together with the receiver and is ergonomically positioned: no bending and knee hitting
Waterproof and maintenance-free system
Robust: safe towing performance for US market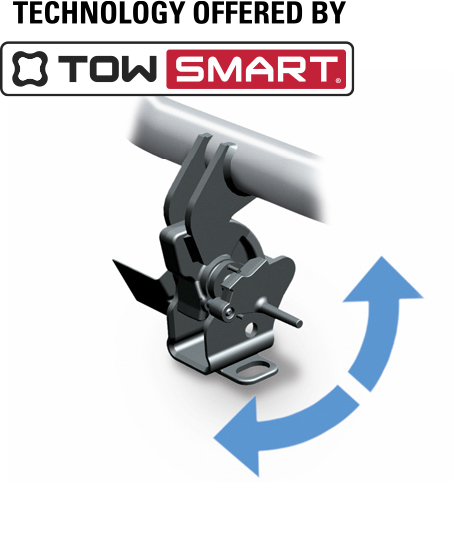 Quickly ready for use
At the push of a lever under the vehicle, the receiver swings into the operation position. Pulling the lever fully moves the system to its final position and locks automatically when the lever is released. If the device is not needed, it retracts just as easily and quickly, and the receiver disappears invisibly behind the bumper.
Compactly installed
Due to the special geometry of the disappearing process, the disappearing receiver requires hardly any space for its invisible placement in the installation space at the rear of the vehicle.
OEM quality
About the disappearing hitches for the US, ORIS is now transferring all its know-how from its North American OEM sector to the aftermarket. After installation, the towing device is maintenance-free and waterproof
Technical data
2″ Size Class III
Compatible vehicles
The new ORIS DM III Disappearing Hitch will be available as follows for independent workshop and fitter customers, who do not yet have a hitch, but would like to have a disappearing hitch for their vehicles installed at the fitter next door:
Tesla
Model Model S, Part Number US 200-896
Ford
Model Mach-e, Part Number US 200-906
Cadillac
Model XT-4, Part Number US 200-916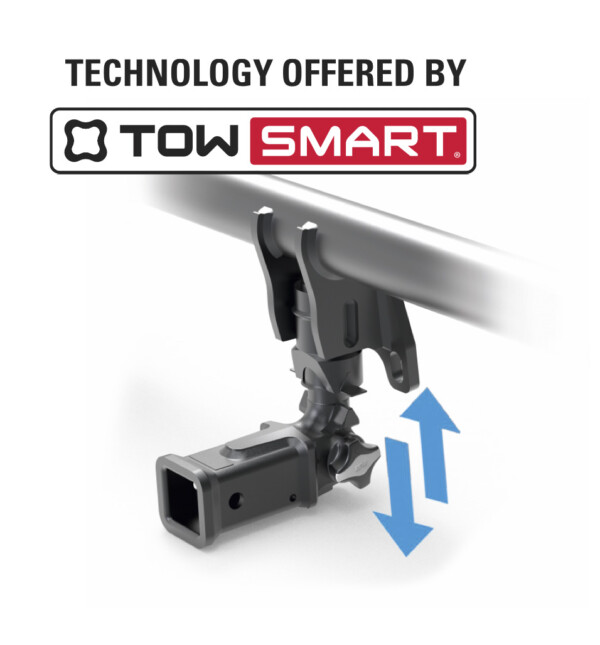 ORIS AK41 Detachable Hitch
DETACHABLE HITCHES
A simple, great piece of kit: For those who occasionally use a hitch and attach importance to the appearance of their car (and who doesn't?) and to a good value-for-money-solution a permanently installed or a disappearing hitch on their own car is usually simply out of the question. This is where the innovative ORIS AK41 detachable hitches from ACPS Automotive come into play.
Go to Product
State of the art
German engineering