Innovation which becomes the standard
ORIS and ACPS Automotive stand for more than 65 years of continuous innovation at their headquarters in the greater Stuttgart area and at their other development and production sites around the world.
With more than 140 patents worldwide, ORIS and its parent company ACPS Automotive are the technology and innovation leaders in swivel systems and mechatronics for towbars.
The companies have thus played a decisive role in shaping technological progress in this sector.
Pivoting towbars: an innovation that is standard with almost all automobile manufacturers today.
Our swivelling towbars are market leaders in terms of size, robustness and efficiency. At launch, the swivelling motion around an inclined axle was a groundbreaking invention.
This concept is still the basis for all our swivelling systems today.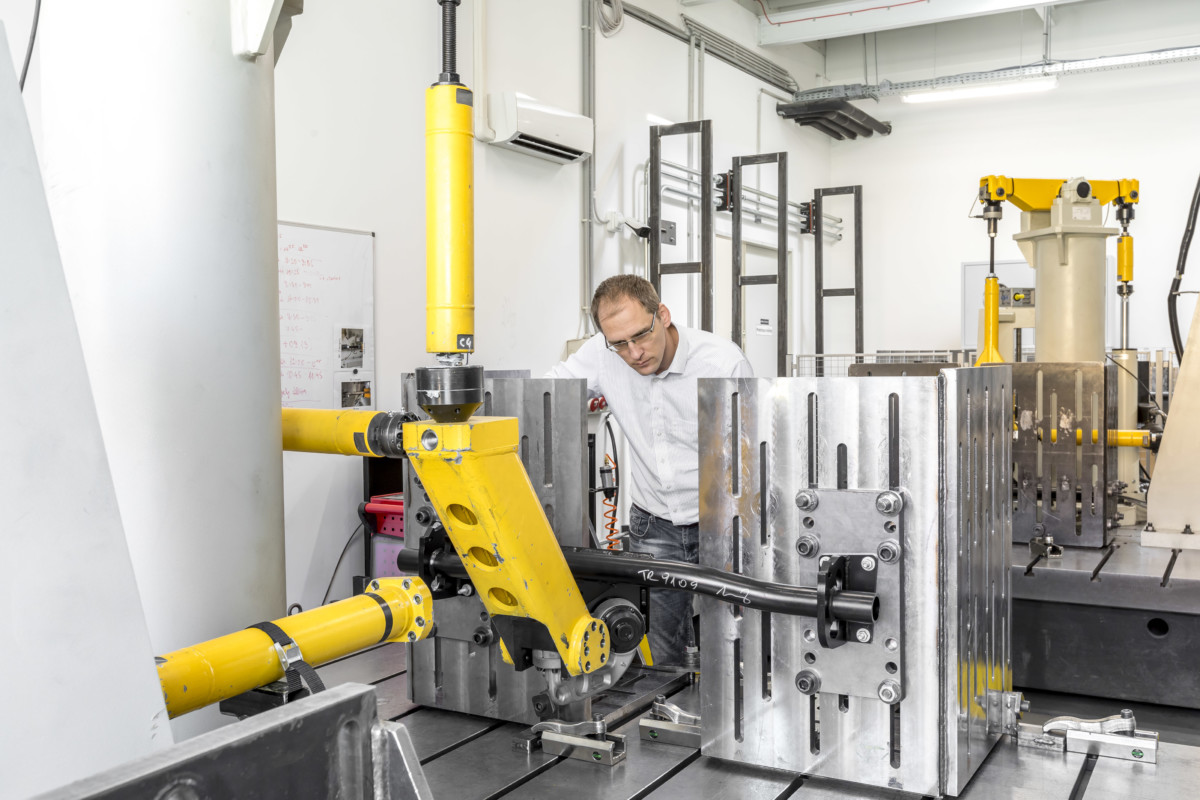 Continuous development through optimisation and new concepts
More than five percent of our employees work in product development alone. They work on new and further developments as well as on the realisation of tailor-made solutions. We are directly involved in the development process for our customers.
For special customer solutions, we combine individually developed components with standardised modules. This reduces construction and delivery times as well as costs.
Our teams of experts work in a totally customer-oriented way and implement the complete process: from initial idea to design and prototype construction to assembly.
FIX4BIKE & FIXMATIC
Fix with one click
FIXMATIC bicycle carriers from ORIS are the innovative and patented adapter solution for FIX4BIKE trailer couplings. Thanks to the unique mounting system, the bicycle carrier is mounted with just one click and paired with FIX4BIKE is aligned immediately. A significant advance in safety, stability and durability.