E3: THE FIRST ALL-ELECTRIC RETRACTABLE TOWBAR for independent workshops
from ORIS
ORIS presents the first all-electric retractable towbar for independent workshops.
The ORIS_E3 is the perfect solution for anyone who places value on speed and above all on ease of use and convenience. The system is characterized by great security, quality and robustness. Designed for flexibility and user-friendliness, the ORIS_E3 offers all the advantages of a fully automatic system as originally installed by car manufacturers. All of this is conveniently to hand at the touch of a button.
Speed and convinience
In terms of speed and ease of fit, the ORIS_E3 surpasses anything else in the market. At the touch of a button, the neck swings into the operating position and automatically locks into position in seconds. If the device is not needed, it retracts just as easily and quickly, and the neck disappears invisibly behind the bumper. It is conveniently operated via a pushbutton switch in the boot.

Convenience comes first
No bending, no contact, no effort: the automatic extension offers unprecedented ease of use and convenience
Quick to use
Reaches its operating mode in just a few seconds at the touch of a button. Maximum flexibility –for either regular or occasional use
Invisible & compactly installed
In the working position, the new product offers optimal ergonomics when coupling trailers or bike carriers thanks to its integrated electrical socket – all towbars feature the integrated and patented FIX4BIKE® system! A visual LED display and acoustic feedback also indicate the system's operational readiness.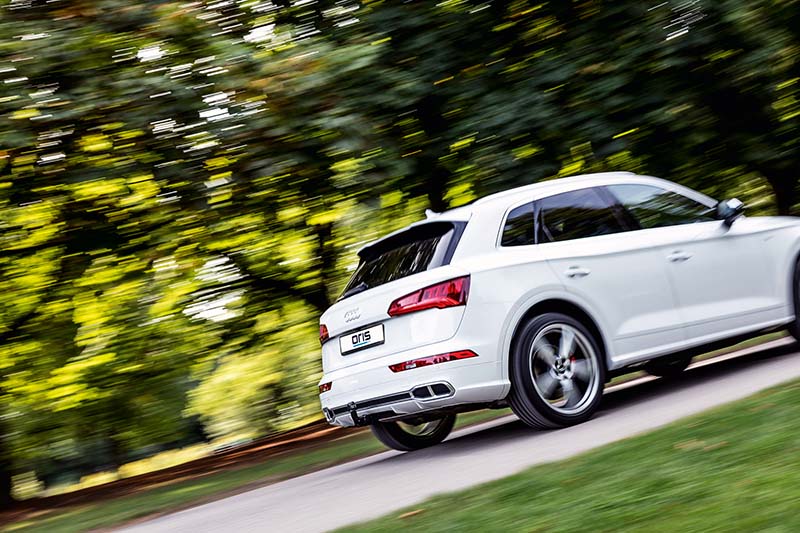 Invisible & compact installation
Ergonomically designed: the towball retracts completely under the car when not in use
Safety first: 4.0 Intelligent Clutch
Safety first: The ORIS_E3 is also well thought-out and user-friendly when it comes to safety. A visual LED display and acoustic feedback Visual (LED display) and/or audible feedback (beep) indicate when the system is ready for use. The coupling also has anti-pinch protection signal and is deactivated when the vehicle is in motion.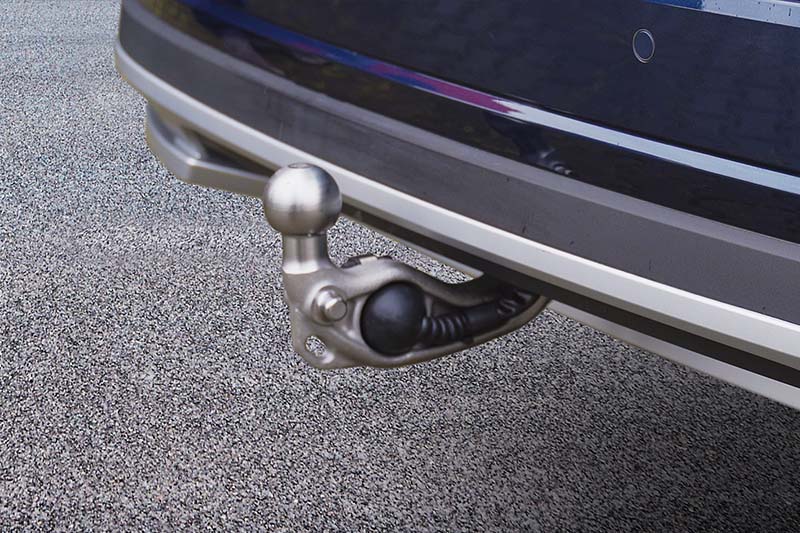 Safety first: 4.0 Intelligent Clutch
LED display, beep and anti-pinch protection signal when the coupling is in operating mode. Deactivated when driving.
Safety: thanks to FIX4BIKE®
What's special about FIX4BIKE®?
It's unlike anything else on the market. ORIS FIX4BIKE® from ACPS Automotive enables a quick, easy, and secure transportation of bicycles. FIX4BIKE® is stronger than standard bike carrier fixations. With the ORIS FIX4BIKE® pins, only one single action is necessary for fixation.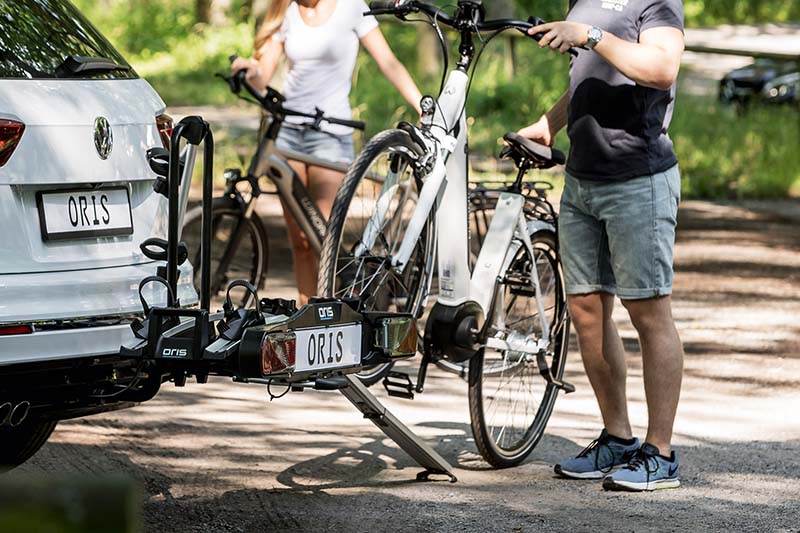 Integrated Fix4Bike
Patented FIX4BIKE® adapter solution for the safest and easiest transportation of bicycles on the towbar
OEM quality
About the E3 series, ORIS is now transferring all its know-how from its OEM sector to the aftermarket. After installation, the towing device is maintenance-free and waterproof.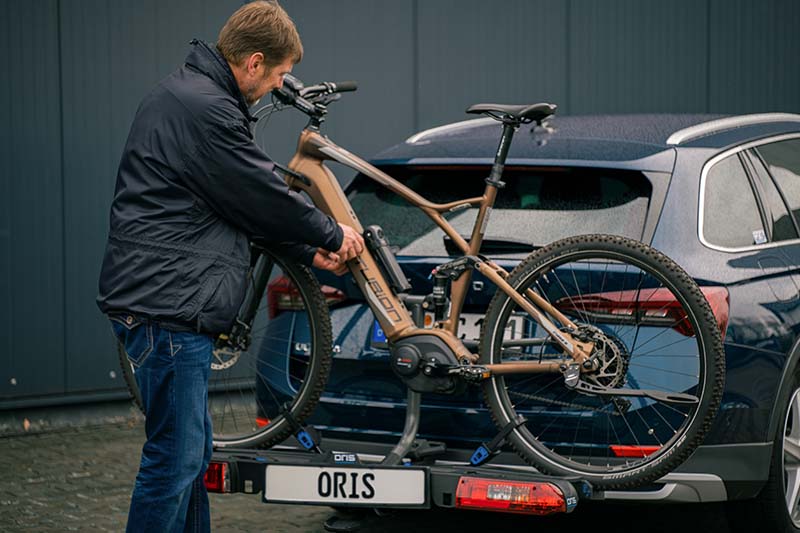 OEM quality
Developed for vehicle manufacturers – adapted for workshops. Top quality and the latest technology for our customers
---
For you, the ORIS E3 means above all simple, safe and fast handling. The towbar features impressive technical data as well. This innovative and robust technology has D-values of up to 12.6 kN and can tow loads of up to 2,400 kg. As a result, it completely covers the lower and medium load ranges with less weight and more compact installation dimensions.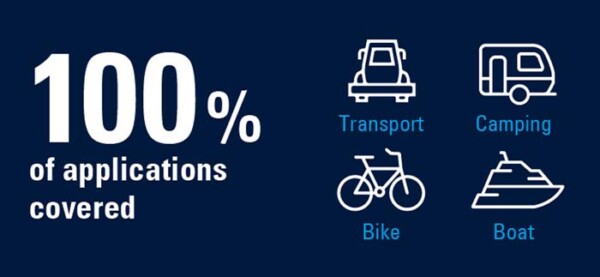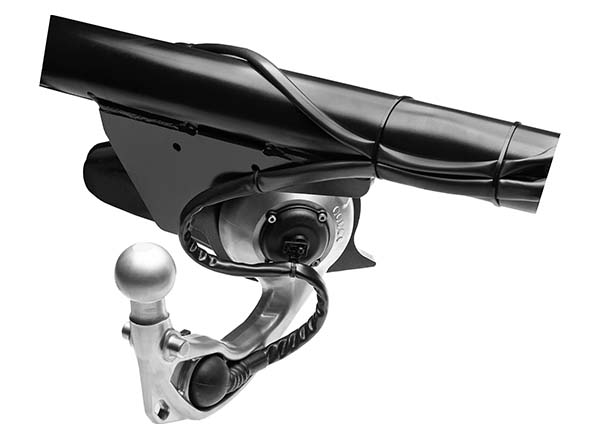 All-electric retractable towbar
For passenger cars
In the E3, ORIS has created a retrofit vehicle product that stands out, by virtue of its fast and convenient operation, its robust construction and its ease of installation in the workshop.
Find a dealer
State of the art
German engineering